INSTALLATION & MAINTENANCE
Let the professionals do it for you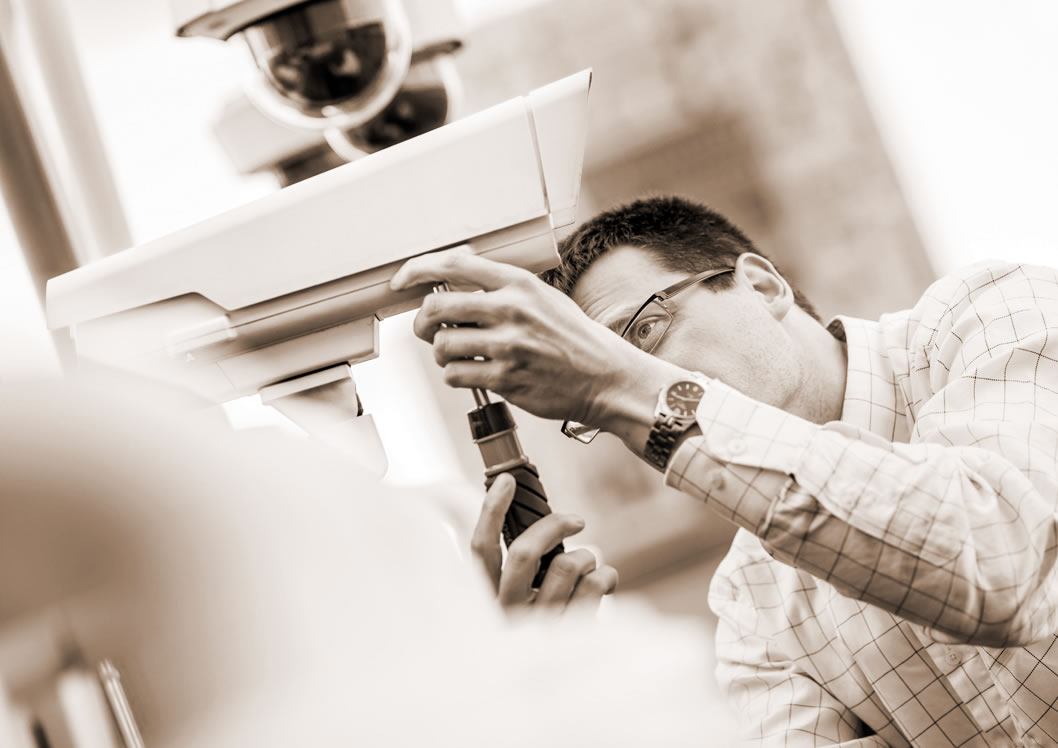 Our installation and maintenance teams deliver total support in the design, planning, installation, training, support, maintenance and inspections of your systems — whether you operate one facility or hundreds of locations around the country.
Maintenance of security systems
maintenance is critical in helping to ensure uninterrupted security systems operation. We offer rapid response to security maintenance issues to help ensure minimal downtime of your security systems. Our highly specialized, local maintenance teams offer fast maintenance, repair and replacement of security systems, devices and components for:-
Intrusion detection,
Baggage Screening machines
Access control Systems,
Metal detectors,
Video surveillance/ CCTV Systems
Electric Fence devices,
Congress and Public Address Systems,
allowing you to minimize security interruptions.
Your priorities lie in keeping your workplace fully functional, safe and efficient, which is why at Sentrack we offer you excellent installation & maintenance services at very affordable cost.
Please contact our sales office for details.