RAZOR BARBED WIRE
Securing your boundaries from the intruders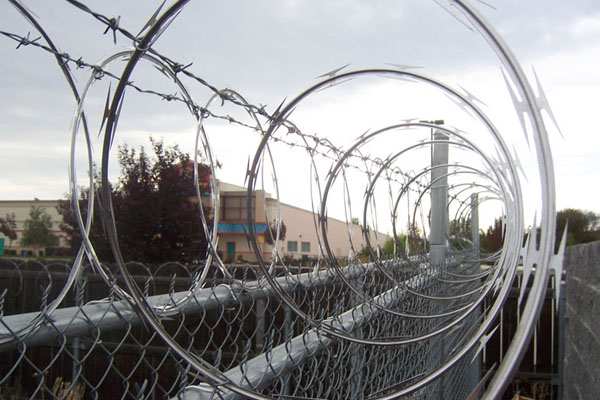 Razor barbed wire fencing is usually made of galvanized steel blade or stainless steel blade. Two pieces of stainless steel razor wire or zinc-coated razor wire can be bounded together by clips to make it stronger. The spiral intersecting barbed wire presents an intersecting shape after opening with beautiful outlook and practical property.
Razor barbed wire mesh is a kind of modern security fencing materials fabricated with razor sharp steel blade and high-tensile wire that will help in the protection of your home, farm, office premices or factory. Barbed tape can be installed to achieve the result of frightening and stopping to the aggressive perimeter intruders, with piecing and cutting razor blades mounted at the top of the wall, also the special designs making climbing and touching extremely difficult
Sentrack Systems, has got a professional technical team ready to assist customers in critical installations as well as servicing and maintaining the Razor Barbed wire.
Please contact our sales office for details.